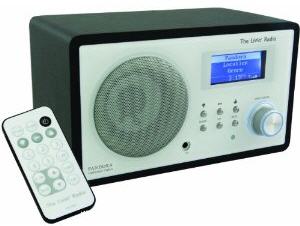 Most communities have at least one AM or FM radio station. Many communities have several stations. Even so, most people prefer only certain genres of music or talk radio. This can severely limit the local listening choices. It is now possible to use the Internet to listen to thousands of radio stations from all over the world broadcasting in dozens of genres. These stations can be listened to by using a computer, but perhaps the best way to listen to them is to use a dedicated Internet radio receiver.
Internet radio receivers are available from a number of retailers including:
Amazon.com
,
Buy.com
, and
C.Crane
.
The list below contains a number of Internet radio receiver manufacturers. Please note that some of these receivers require that you have a (usually) free account with websites such as Reciva.com, vTuner.com, Slacker.com, Pandora.com, Live365.com or others, in order to manage your receiver's station lists.